Concrete Contractors Riverside Ca
Concrete Contractors Riverside Ca
Concrete Contractor Murrieta Ca
We are the best Concrete & Pavers Contractors in Murrieta who people turn to. We have been in business for many years and during this time we have helped hundreds of residential and commercial clients. Only experienced concrete supervisors and finishers will be handling your jobs. We are licensed and insured so you have nothing to worry about when you are doing business with us.
We take pride in only providing work that meets the highest quality standards. Additionally, we are trained and educated in all areas of safety. Throughout your entire project, we make sure that we follow safety standards. This is something that is very important for those in the concrete business. We can assist you with concrete repair work, concrete renovations, and more. When it comes to your residential or facility needs we are the company that you can depend on. We understand the challenges that are faced when concrete is not appealing to the eye or is breaking. This is when you call us. You can expect the best services all of the time and nothing less.
Our highly skilled concrete professionals are here to insure that you understand our plan and exactly what to expect. We can assist you with all of your concrete needs in Murrieta and Inland Empire California!
Colored Concrete Contractor Murrieta. If you admire colored decorative concrete, you understand that the finest quality is that each installation is 100% special.
If you do not go with the right concrete removal company in Murrieta, you will find that concrete demolition will be nothing but a huge headache.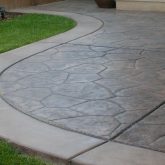 Turn to us for all of your decorative concrete in Murrieta, such as stamped concrete patios or stained concrete floors. We will help you enhance your home or business!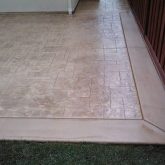 Stamping concrete is a technique that originated back in the 50's. However, it was not until the 70's when it started becoming popular.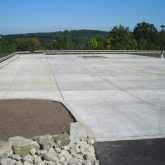 Guess what, concrete is more budget friendly than asphalt! For years, we have been selling concrete parking lots simply because we inform customers of the price difference and how durable it is.